Roof Repair in Austin, TX
Need your roof repaired in Austin, TX or surrounding areas? Trust the experts at DG Roofing & Construction. Contact us today for a free estimate.
Austin's Top Roof Repair Service
Is your roof leaking, missing shingles, or showing signs of damage? At DG Roofing & Construction, we understand the importance of a well-maintained roof for the protection of your home or business. Our professional roof repair services in Austin, TX, are designed to address and resolve roofing issues promptly, ensuring the integrity and longevity of your roof.
Choose DG Roofing & Construction for Your Austin Roof Repair
Experienced Roofing Professionals: Our team consists of highly skilled and experienced roofing professionals who specialize in roof repairs. We have extensive knowledge of various roofing systems and can effectively diagnose and repair a wide range of roofing issues.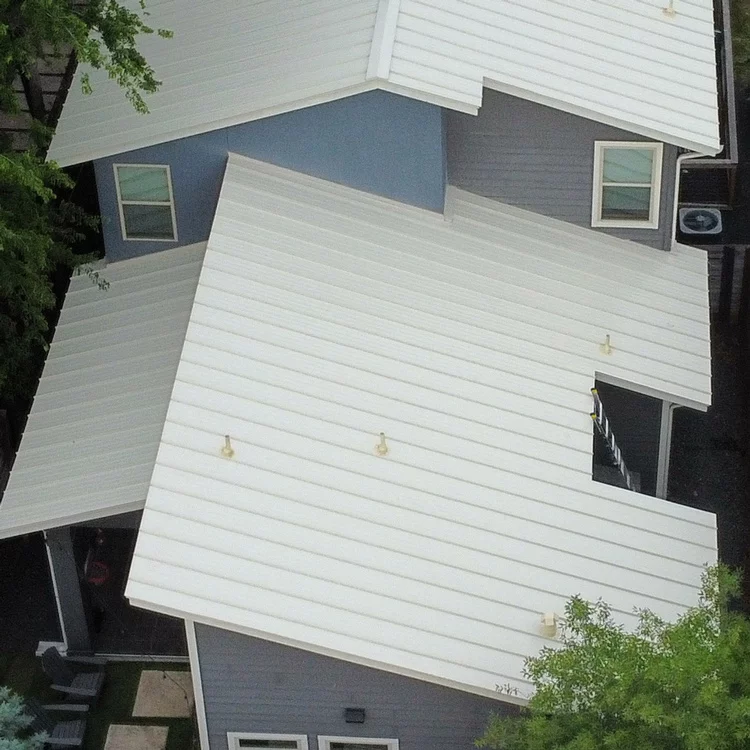 Beautiful Roof, Fast and Affordable
"Highly recommend DG Roofing, very professional & reliable! The Roof looks amazing! Very satisfied with their work!"
Residential Roof Repair
Your home deserves a roof that provides optimal protection and comfort. Our residential roof repair services are tailored to address common issues such as leaks, damaged or missing shingles, and flashing problems. Whether you have an asphalt shingle roof, a metal roof, or any other residential roofing system, our experts will diagnose and repair the issues efficiently and effectively.
Commercial Roof Repair
A reliable and well-maintained roof is crucial for the success of your business. Our commercial roof repair services are designed to address roofing issues specific to commercial properties. Whether you have a flat roof, a low-slope roof, or any other commercial roofing system, our experts will utilize their knowledge and experience to diagnose and repair the problems promptly, minimizing disruptions to your business operations.
Industrial Roof Repair
Industrial facilities face unique challenges when it comes to roofing issues. Our industrial roof repair services cater to warehouses, manufacturing plants, and other industrial structures. We understand the demands placed on industrial roofs and employ specialized techniques and materials to deliver effective repairs that withstand harsh conditions and protect your facility.
Trust DG Roofing & Construction for Professional Austin Roof Repairs
When it comes to roof repairs, DG Roofing is your reliable partner in Austin, TX, and the surrounding areas. With our expertise, dedication to quality, and commitment to customer satisfaction, we provide professional and efficient roof repair services. Contact us today to schedule a consultation and let our experts restore the integrity and functionality of your roof.