Gutter Installation & Repair in Austin, TX
Need your gutters installed or repaired in Austin, TX or surrounding areas? Trust the experts at DG Roofing & Construction. Contact us today for a free estimate.
Austin's Top Gutter Installation and Repair Company
Properly functioning gutters are crucial for maintaining the integrity and protection of your home or business. At DG Roofing & Construction, we offer professional gutter installation and repair services in Austin, TX, and the surrounding areas. Whether you need new gutter installation or repairs to your existing system, our team of experts is here to assist you.
Choose DG Roofing & Construction for Your Austin Gutter Services
Expert Gutter Professionals: Our team consists of skilled and experienced professionals who specialize in gutter installation and repair. We have extensive knowledge of different gutter systems and techniques, ensuring that your gutters are installed or repaired to the highest standards.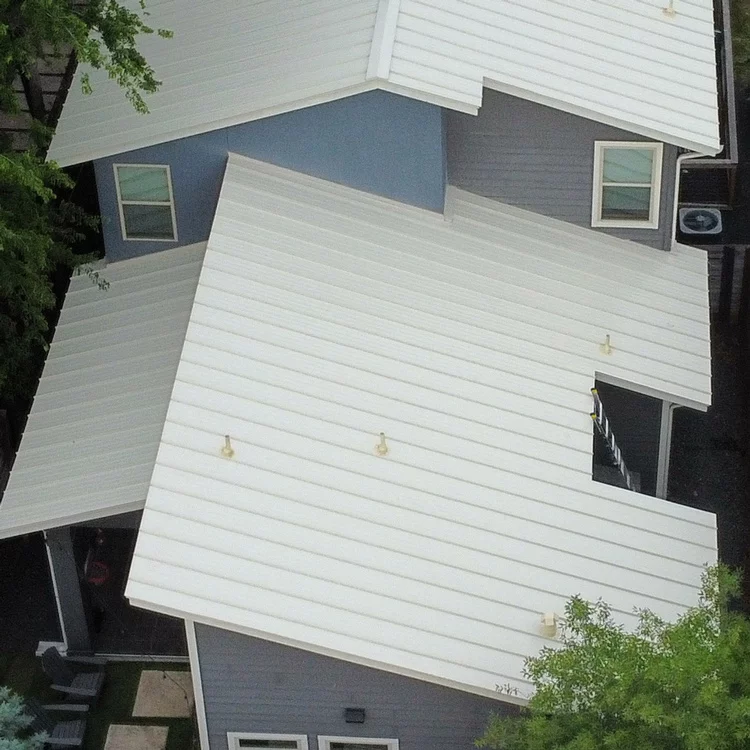 Beautiful Roof, Fast and Affordable
"Highly recommend DG Roofing, very professional & reliable! The Roof looks amazing! Very satisfied with their work!"
Gutter Installation Services
Whether you need to replace your existing gutters or install new ones, our gutter installation services are tailored to your specific requirements. We take precise measurements, carefully consider the layout of your property, and expertly install the gutter system that best suits your needs. Our team ensures proper alignment, secure attachment, and effective water flow to protect your property from water damage.
Gutter Repair and Maintenance
Damaged or malfunctioning gutters can lead to significant issues such as water damage, foundation problems, and landscape erosion. Our gutter repair and maintenance services are designed to address any issues promptly and effectively. From fixing leaks and repairing sagging gutters to unclogging debris and realigning misaligned sections, our experts will restore your gutters to optimal functionality.
Choose DG Roofing & Construction for Professional Austin Gutter Services
When it comes to gutter installation and repair, DG Roofing & Construction is your trusted partner. With our expertise, dedication to quality, and commitment to customer satisfaction, we provide professional gutter solutions for residential, commercial, and industrial properties. Contact us today to schedule a consultation and let our team protect your property with properly functioning gutters.